STC offers the alternative energy industry various ceramic powders that are used in the manufacturing of critical components for use in energy generation and storage. Our team is ready to assist you by providing material solutions suited to the operating environment. We work with manufacturers to create specialized components that can withstand the unique and challenging environments, including:
High Heat
Corrosive Environments
Thermal Management Challenges
High Mechanical Wear Environments
Electrical Insulation Requirements
High Temperature/High Pressure Conditions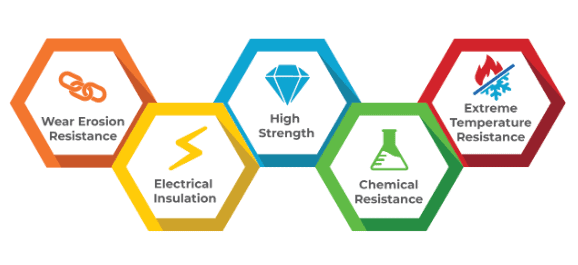 We provide Yttria Stabilized Zirconia (YTZP), Magnesia Stabilized Zirconia (MSZ), Zirconia Toughened Alumina (ZTA) and Alumina in percentages from 74–99.96%. These materials span a wide range of material properties capable of withstanding the conditions and offering an extended useful lifetime. Ceramics are ideally suited to provide the strength, electrical, thermal and corrosion resistant properties needed in SOFC.
We control the ceramic material from beginning to end following AS9100 and ISO9001 requirements.This control provides material traceability and ensures consistent results with every batch of ceramic components we manufacture. STC can provide the ceramic engineering support necessary for your Research and Development projects. We excel at matching ceramic properties to the form, fit and function of the component. Dedicated project teams, direct communication, and on site technical discussions. We want to partner with you as you develop tomorrow's technology.
Ready to get going? Give us a call (802) 527-7726) or submit your need request by clicking on the buttons below: