STC is equipped to handle the ever-growing demand of the semiconductor processing industry. We support 100mm, 130mm, 150mm, 200mm and 300mm wafer systems. Our specialized technical ceramics experience, combined with dedication to quality and on-time delivery, have enabled solar energy, photovoltaic, and electronics manufacturers to improve production methods and boost yields – ultimately reducing the cost of operations. We work with manufacturers to create specialized components that can withstand the unique and challenging environments, including:
High Heat
Corrosive Environments
Thermal Management Challenges
High Mechanical Wear Environments
Electrical Insulation Requirements
High Temperature/High Pressure Conditions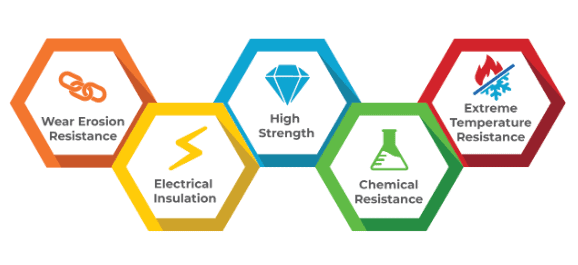 STC has a strong track record of supporting both horizontally and vertically-designed furnace manufacturers, supplying them with coil spacers & insulators, feedthroughs and other components. We maintain close relationships with our OEM customers – supporting assembly integrators, collaborating on design specifications, and supplying their semiconductors with components following lean and JIT manufacturing concepts.
STC is also able to supply metalized components and assemblies for a variety of instrumentation and control applications.